Christmas Bounce & Slide Inflatable Fun House
Our seasonal bounce house is the only one of it's kind in South Carolina. This Christmas Theme Bouncy Castle features a spacious open area for jumping and playing, and a tall slide for more action. It also has pop-up obstacles inside and a basketball hoop.
We welcome you to rent our Christmas Bounce House for your special occasion during the holidays from November thru January.
Dimensions
| | |
| --- | --- |
| Height | 16 feet tall |
| Length | 30 feet long |
| Width | 25 feet long |
Add more fun to your party with these great products.
What Can I Help You Find?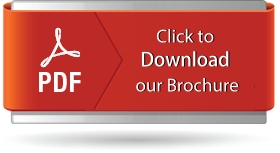 Customer Satisfaction
We take pride in providing stellar customer service. If you're not 100% satisfied with our service,
Testimonials
We\'ve rented water slides and bouncy houses from Laugh \'N Leap each summer for the last three years. Every time, they arrive as scheduled and take care of setting up and breaking down without any involvement on our part. It\'s been great!
Your staff was the best!!!! Our friends and family had a blast and we can\'t wait to use your services again! Thank you so much!
I was appreciative of the fact this business was very customer friendly and easy to work with. I can't say that about other local vendors who Were contacted for the same service, Thank you, Laugh N Leap!
We recently used Laugh \'N Leap to rent a bouncy house and tables for a street party. They were very easy to deal with and easy to reach by phone and email. The equipment was clean and delivered well ahead of time needed. I will definitely use them again.
Laugh & Leap was awesome! They made sure everything was in place and all set in plenty of time for our event, and their dunking booth was the hit of our festival! Great communication from their awesome staff. Wish I could give more than 5 stars! We\'ll definitely be using them again!
Justin Hall - Saxe Gotha Presbyterian Church
Terrific addition to our party! The kids and adults enjoyed this super fun water slide, and the Laugh'N Leap company was friendly, punctual and did a great job of communicating with customer. I will use them again for sure!
The fellows were on time maybe even a litttle early to set up and gave us a few more minutes at the end. They were very professional and courteous! The jump castle was very clean and my grandkids just LOVED it! I will use them again. I really like that you are on the website.
"The inflatable combo bouncer with the slide and basketball hoop was all we needed for entertainment at our 6yo sons birthday party. We had over 15 kids attend the party and didn't realize it because the inflatable bouncer kept them busy the entire time. Thanks to Laugh N Leap our sons party was a day of fun and enjoyable memories."
C. Woodard - Lexington, SC
"The rec committee was very pleased with the service and prompt delivery and pick up on the dunk tank. The delivery person was very curteous and professional. We look forward to doing business in the future and will take advantage of a few other items your company has to offer (ice cooler etc.) Thank you!"
Sandra: "TRANE" - Columbia, SC
" "The main event at the party!" November 29, 2010 All the kids absolutely loved the bounce house! It was so easy! I would definitely suggest this to anyone and I will do it again for my boys (now 3 and 6)!"
"You guys are the best ! Thank you so much for everything ! The gentleman who delivered to us was super fantastic !!!! looking forward to doing business with you again !!! I will recommend you to everyone!! Thanks again"
Angie M. - Woodland Village Apts
"Wow...what customer service, quality equipment, competitive pricing and accomodating businessmen!! I would recommend this company to anyone looking for entertainment for your child's party!!"
"Laugh 'N Leap provided excellent service for the morale event that I coordinated for my company, QSSI. The delivery of the equipment (bounce house, snow cone and cotton candy machines) was on time, and a thorough explanation of how to use the machines was given. I would definitely recommend and use Laugh 'N Leap's services in the future."
"I used Laugh n Leap for my son's 7th birthday party and the customer service was phenomenal. They were, by far, the best servicing company that I have had to deal with in a long time. The staff was very personable and made every effort possible to provide me with superior service. They were prompt with delivery and thanks to them the party was a b
K. Jackson - Columbia, SC
"We had a blast with the giant water slide! We had kids as young as 3 and as old as 40 all enjoying this fun filled slide. We were sad to see them arrive for pick up."